Nurseries and Vineyard
My great grandfather, Adrien Tempe, was a winemaker that pioneered the restructuring of the vineyard after 1921, when phylloxera threatened the destruction of the vines.

Grafting varieties susceptible to the disease onto resistant rootstock has always been, and remains to this day, one of the most effective methods of combating phylloxera.

My grandparents, Mathilde and Charles Jenny took over the estate in 1947 and have continued to develop their skills and know-how.

Plant production has become the mainstay of the estate.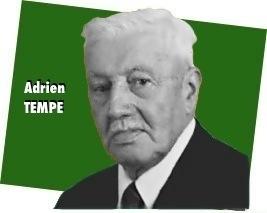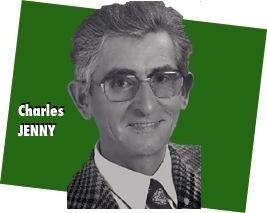 In 1971, my father, Gilbert Jenny joined the business and gradually built up production in order to respond to the growing needs of the winemaker.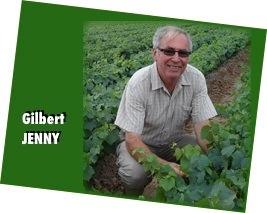 Thanks to the quality of our products, and the installation of the first planting machine in Alsace in 1988, our company has grown into being one of the largest and most successful in the region.
President of the Alsatian nurseries society, president during two mandates of the French federation of wine propagators (FFPV) and president if the international comity of nurseries (CIP), my father has always been deeply implicated in the decision making processes that affect our profession.
When joining company in 2000, I brought to it my wide experience and qualifications gained whilst working in international vineyards. I endeavour to continue to build on PÉPENIÈRES JENNY'S excellent reputation that has been hard earned by three generations of my family.
Qualified in winemaking and management accounts, it's important for me to take an active role in the production of our vines, to ensure quality control and traceability, and to provide training and an efficient structure to our employees. Our priority lies with the quality of our products and on customer service.
We are a human sized company and every client is important to us.
My husband, Michel Jenny-Stich, joined our team in 2002 after receiving his qualifications.
Our 15 hectares of vine propagation means that we understand the potential problems that our customers face and we can provide targeted and workable solutions. In our role as secretary of the Sigolsheilm syndicate of winemakers and members of the AVA-ODG, we are both active defenders of our profession.


Our success in producing hundreds of thousands of the highest quality vines each year is due to our impeccable work ethic and our dedication to our profession.


Mireille JENNY-STICH